I need to go wrap more presents.
But here's our tree. I won the artificial vs. real tree thing. I'm sure you can guess which I was all for getting!
The only time we ever had a real tree growing up was when we got one in a big silver wash basin thing. It had all it's roots! And we planted it after Christmas.
It was still there when my parents sold the house to move to Texas.
So anyway: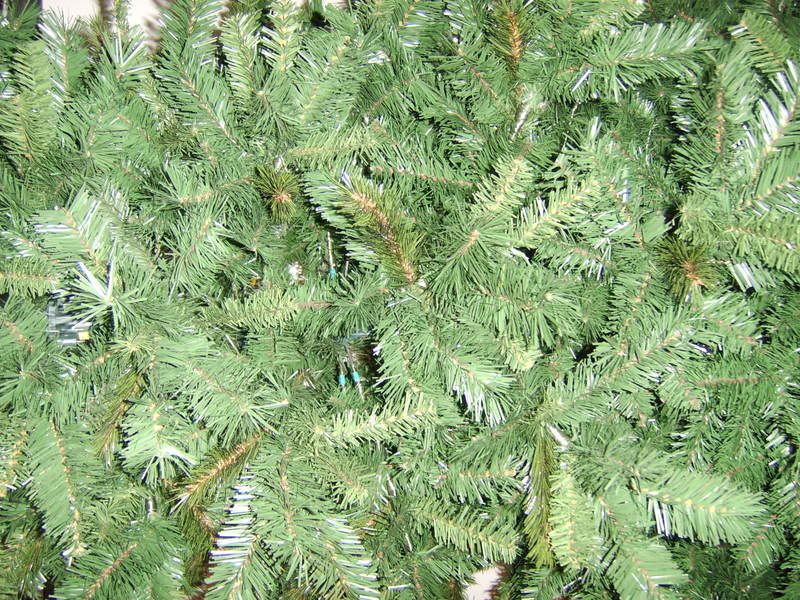 Here's a closeup. It looks pretty real.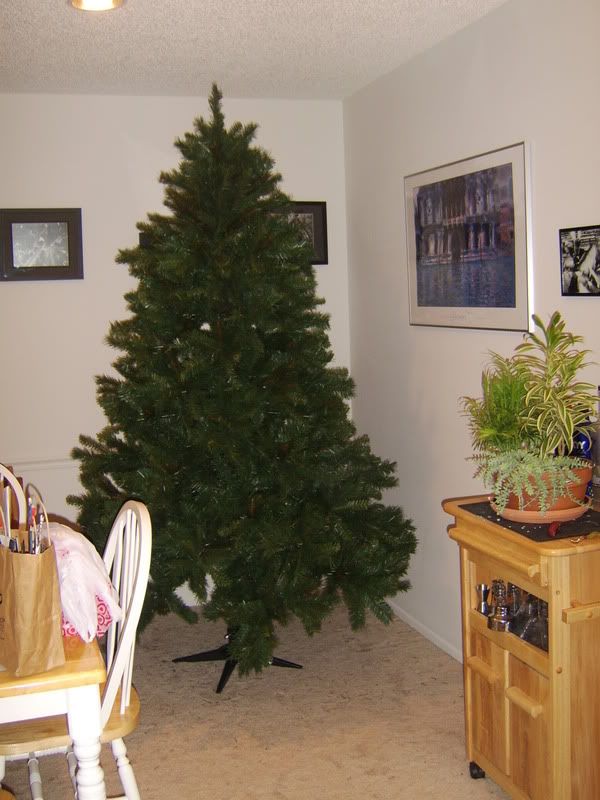 And this was pre-decorating. It's huge. 7 1/2 feet! I can't wait til we have a house. It'll fit better. I hope.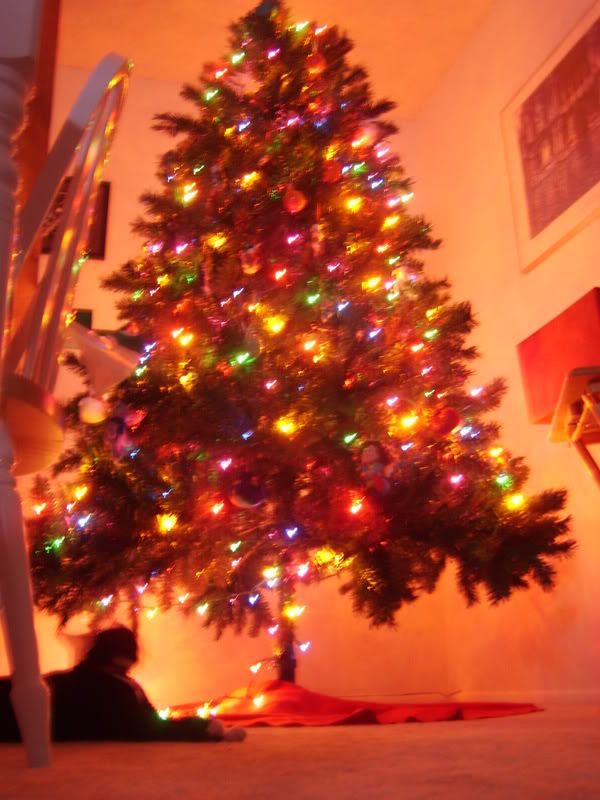 And here it is with lights and decorations. I don't have a lot of ornaments just yet... I always had a little tree up until now. But it doesn't look too bad. I'm glad Chris and agreed on colored lights. And we also agree that we like the more homemade mish mash of ornaments look. No uniform trees with ornaments of all one color for us!!
Please note that Uni is under the tree... and the packages are not. Uni is a very naughty beast. I am attempting to put the gifts back under tonight. I've already had to chase her away from them a couple times. Grrr...
The best part is that Apple chases her for me now that she knows Uni isn't supposed to be messing with things over in that corner!
Two more photos and then I'm off to wrap some more...
These are my porcupine bows. I learned how to make them when I was a kid and I still love doing it! Aren't they neat??