We have several friends with dogs...
Toni and Scott have Honey, Wrigley, and Cubby.
Traci and Cole have Mr. Big.
Amanda and Jimmy have Chloe.
All lil doggies too!
So we go on mini adventures to the dog park once in awhile. This was our first trip with Professor Plum! And here are a few of my favorite shots... it was hard to get pictures with them all running around!! : )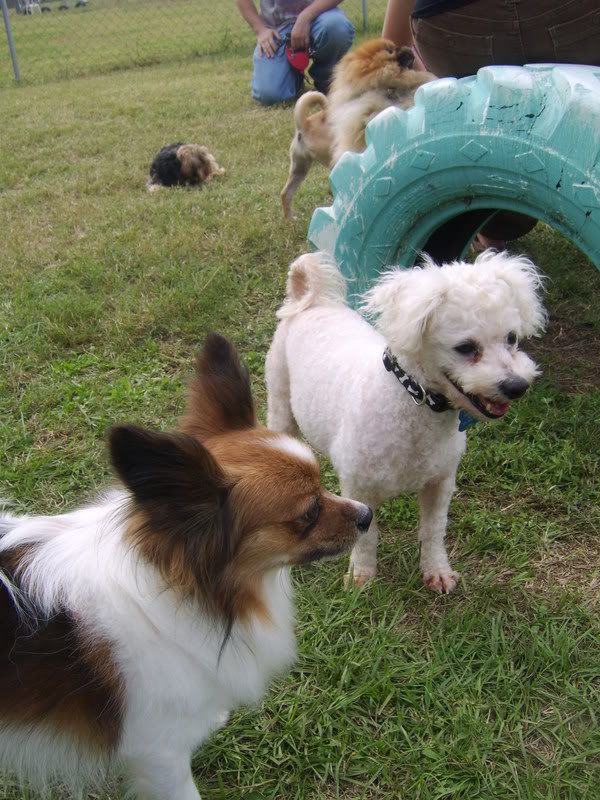 The Professor and a random pup.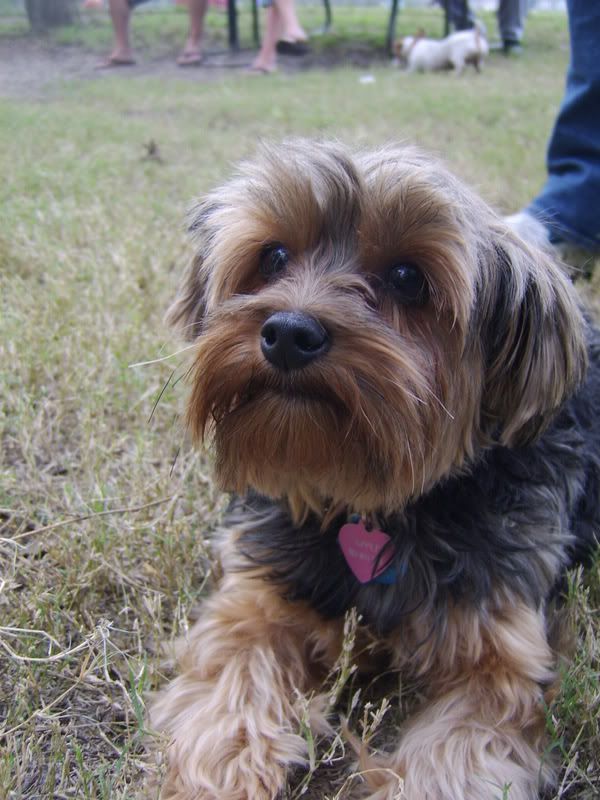 Apple doing her usual "I'm afraid of all the dogs" thing.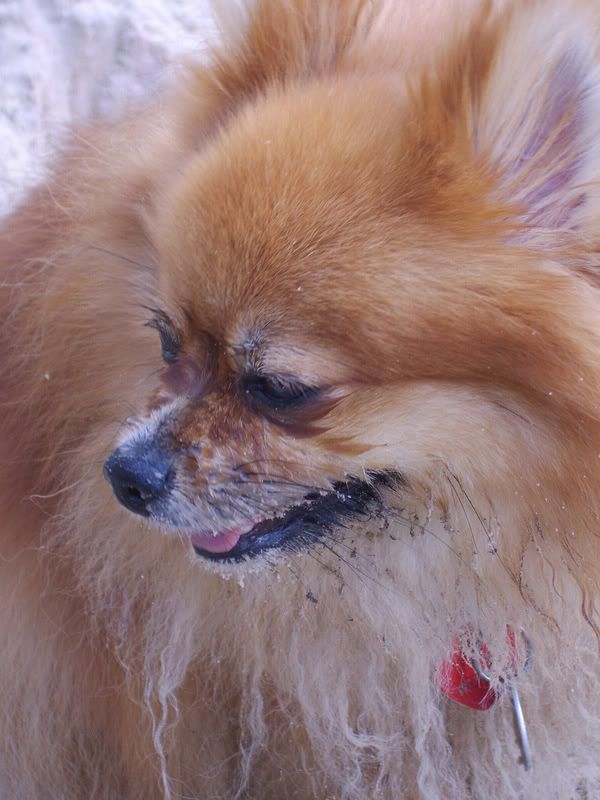 Honey after a very satisfying dig in the dirt pile.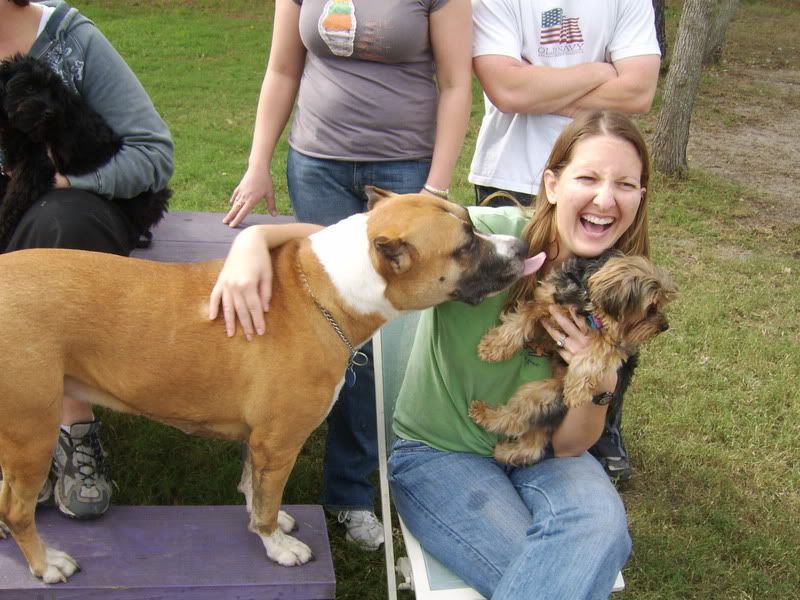 Me being attacked by the tongue of a strange dog!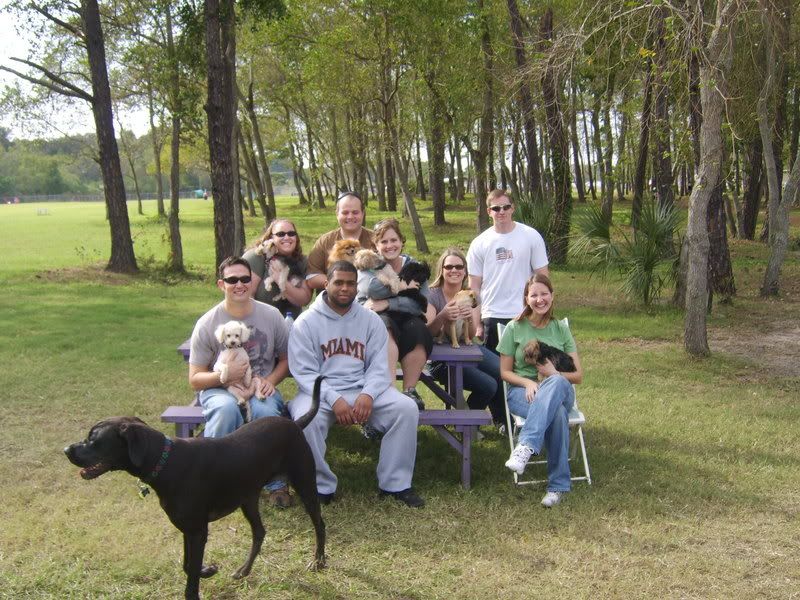 The whole group!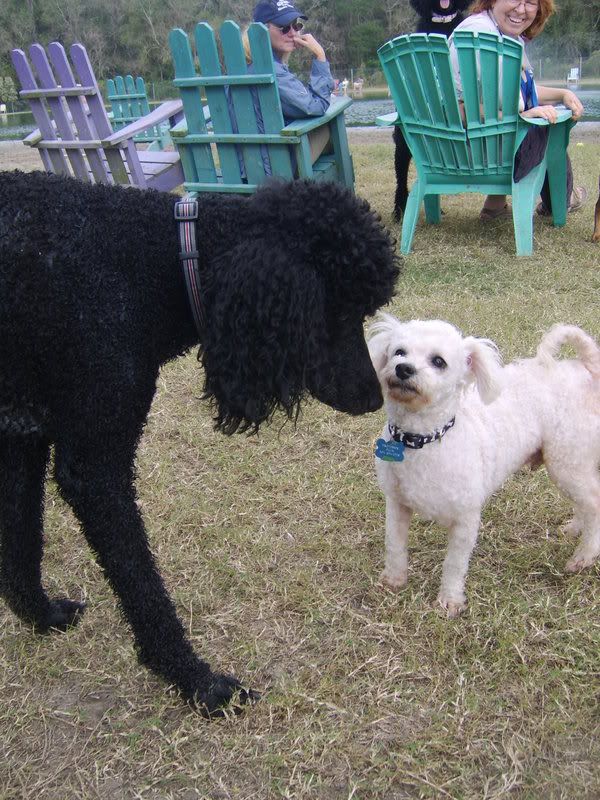 Our little poodle with a big poodle!
What fun we had!